Posted by Solace In Hunger
I ask for your help in making THIS man a future headliner...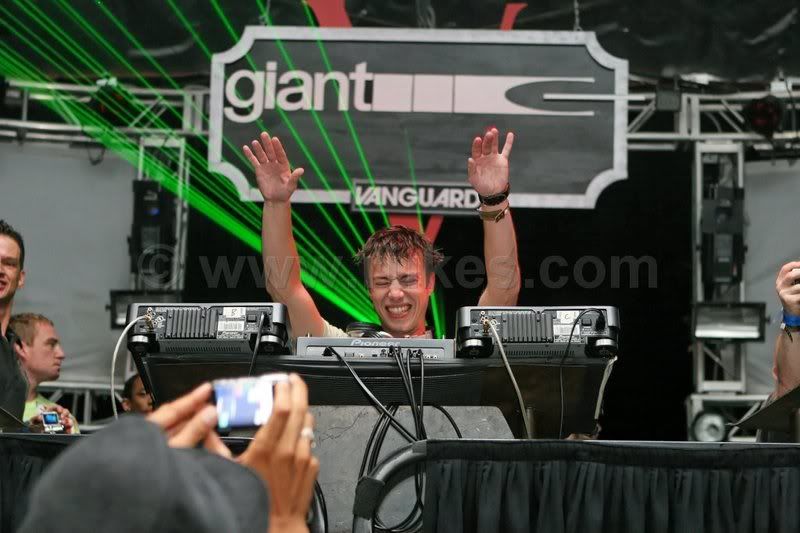 Sander van Doorn did not stop smiling AT ALL throughout his entire three hour set. Like Swedish Egil and Judge Jules before him, he had this playful energy about him in that you truly FELT his love for the music. He played a very intense, hard set (It was sooooo much fun to pop to his breaks!!!) which sadly did not have space for his song SOS.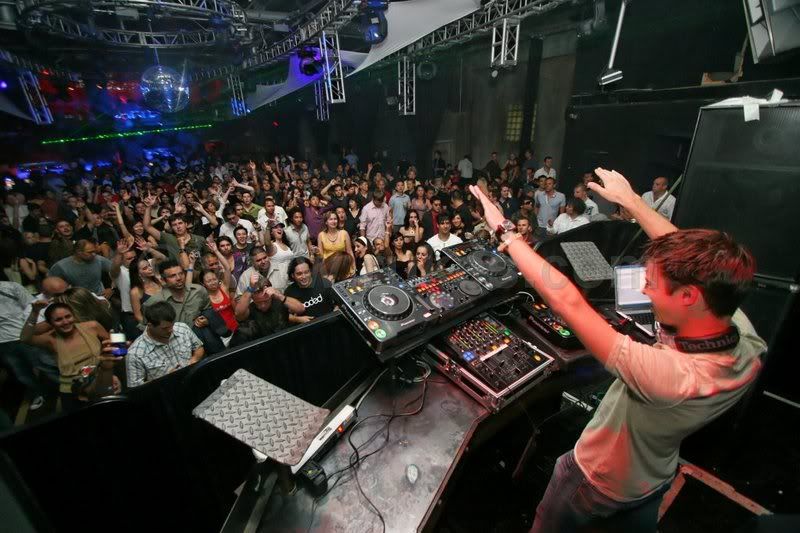 Rolling sober in the centre there...
The night wasn't without its incidents though. This sounds so conceited but for some reason I kept getting pestered by several girls who wanted to dance with me throughout the nite (WTF...it's only
me
that we're talking about here!). Okay...
1) I came alone, to
be
alone. I just wanted to be alone with the music, my thoughts and simply enjoy the general vibe of the environment.
2) Where were these girls back in the days I used to go clubbing and
wanted
to find somebody?
What pissed me off more was that I'm sure most of these girls were drunk, so I know that they are not coming to me with the best of intentions. I had to eventually be an asshole to get them to stay away which made me mad because I DON'T LIKE having to be a jerk! And it made me feel worse that I probably killed THEIR vibe (even if only for a split second) being like that to them! I started to feel dirty for some reason...probably because it triggered those thoughts going back to Andrea.
Even as great as Sander's set was...every song were ones that we both really liked. Just about with EVERY song I had that "HOLY SHIT! HOLY SHIT!" reaction and I wanted to turn to my side and enjoy seeing the same thing with her as it was like a reflex. Then the thoughts started to come up about the rest of the events we're both going to be at!! I keep thinking about how I might never have that sense of a collective anymore at most events because it'll be "my" side and "her" side while she maintains distance. I don't simply forget people like many others can do so easily. Everybody no matter how far into the past still exists in my mind today very much alive. Arrrrrrrrrrrrrrgggh! This could be something really bad later on down the line. This is killing me, even with the feelings there I don't want to be in the romantic relationship anymore than she does while we fix ourselves...I just want her back in my life so much already as a best friend. Okay, I'm NOT going to think about it...actually Maryanne had me think of two things that made me really happy...
1) That a Pinkberry JUST opened up at the mall across the street.
2) That we're going to have handmade Japanese Seiryu noodles!
Mmmmmmm.... I haven't had an appetite in weeks!! I guess becoming happy about food again is progress right?
Dammit...I really miss my best friend...I hope that she's doing well...