Posted by Solace In Hunger
"I'm in an agreeable state: busy, enthusiastic, curious." - Isabelle Adjani

Ack! There has been too much going on the past few days so just a quick update today...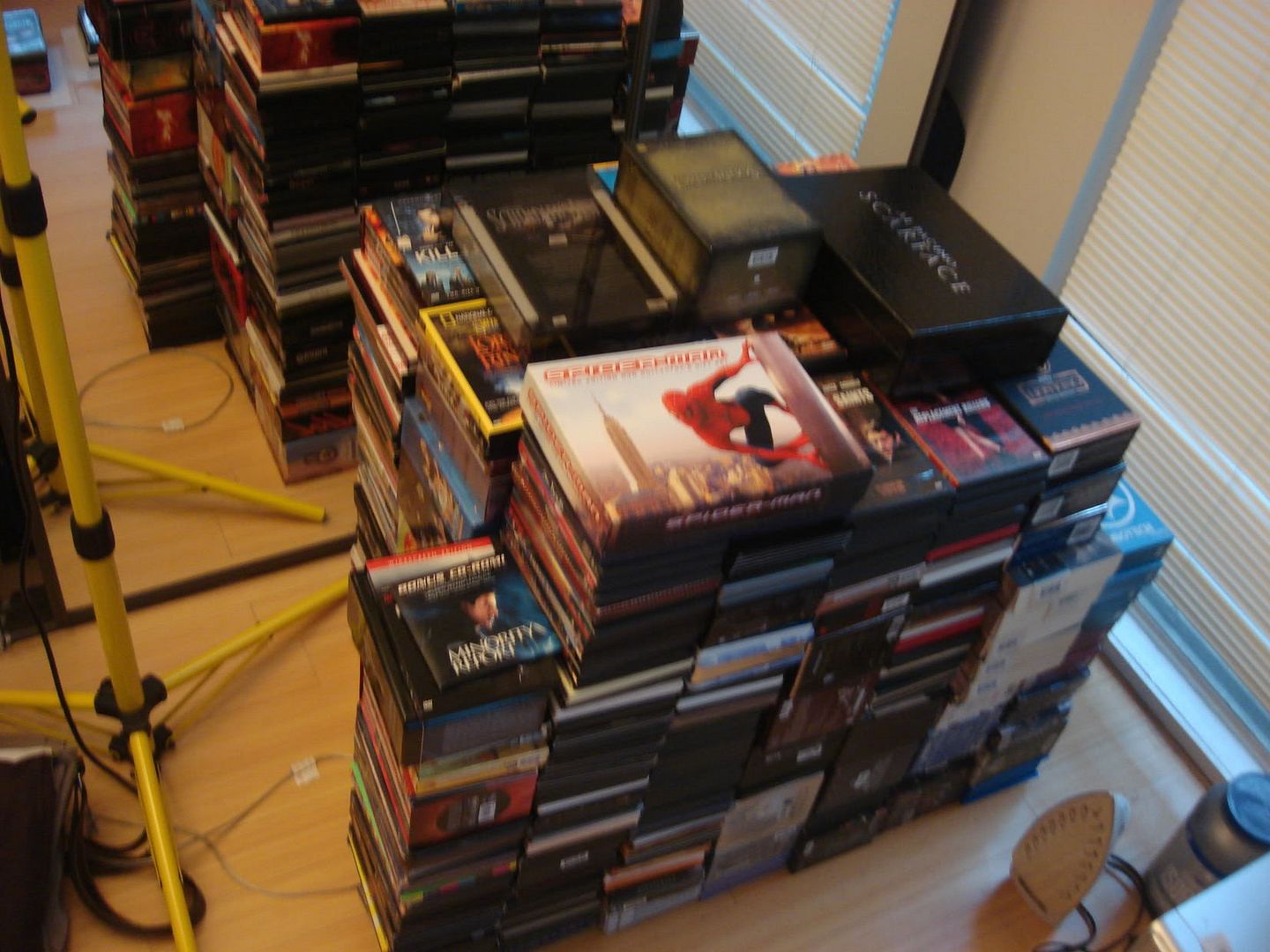 I've finally completed inventory of my DVDs for sale!!! Nearly 700 films now piled up in the corner of my room hoping to find a home with film enthusiasts who are not looking to move onto Blu-Ray yet. Now to price them, get them out and then after... ...going through the games :::shudders:::
Rehearsals for Antigone have been going well!! We're still waiting for a translation to be decided on but going through the story I can tell that we've got our work cut out for us. A dancer from the
Diavolo
company will be leading our next rehearsal so it'll be great to see how we can be challenged movement wise. I also have had the pleasure of getting to know some of the cast members better and have been inspired to hear their stories of what brought them to the craft. There something about the whole collaborative process that sets a fire within me and makes me excited to work. Perhaps it's being able to pick up on the creative energies of my fellow artists and doing my best to reciprocate it. The show does not run until June 5 but I foresee some gratifyingly intense rehearsals to come. This will be a great show indeed. =o)
Mandarin classes began on Friday and I'm glad to see that I've retained some of what I learned the last time I took class nearly ten years ago. My friend Carin is taking the class with me and I laugh at the verbal sparring we can play around with once we progress. There is a surprising amount of industry people in the class which just goes to show that there is always an opportunity to network. Maybe I should get those business cards done after all...
I had such an incredible time with my first Hip-Hop class yesterday!!! It felt great to finally begin after waiting to take classes for the past three years. There are about 25 students in the class with only three of them being guys, including myself. I'm glad to see that my conditioning from martial arts being put to use in such a new way here. Just about all of us are just starting off but we have a very encouraging instructor and the choreo was a blast to run through even though we were struggling through a good portion of it.
At least there has been some down time with all the madness going on. I had the opportunity to play with my camera again when a friend came down from New York to visit. We were able to snap a few pics on our trip to the Santa Monica pier which I have not been to at all in the past two years. This shot of him practicing Taiji on the beach below was one of my favorites. The rest of the pics can be seen
here
.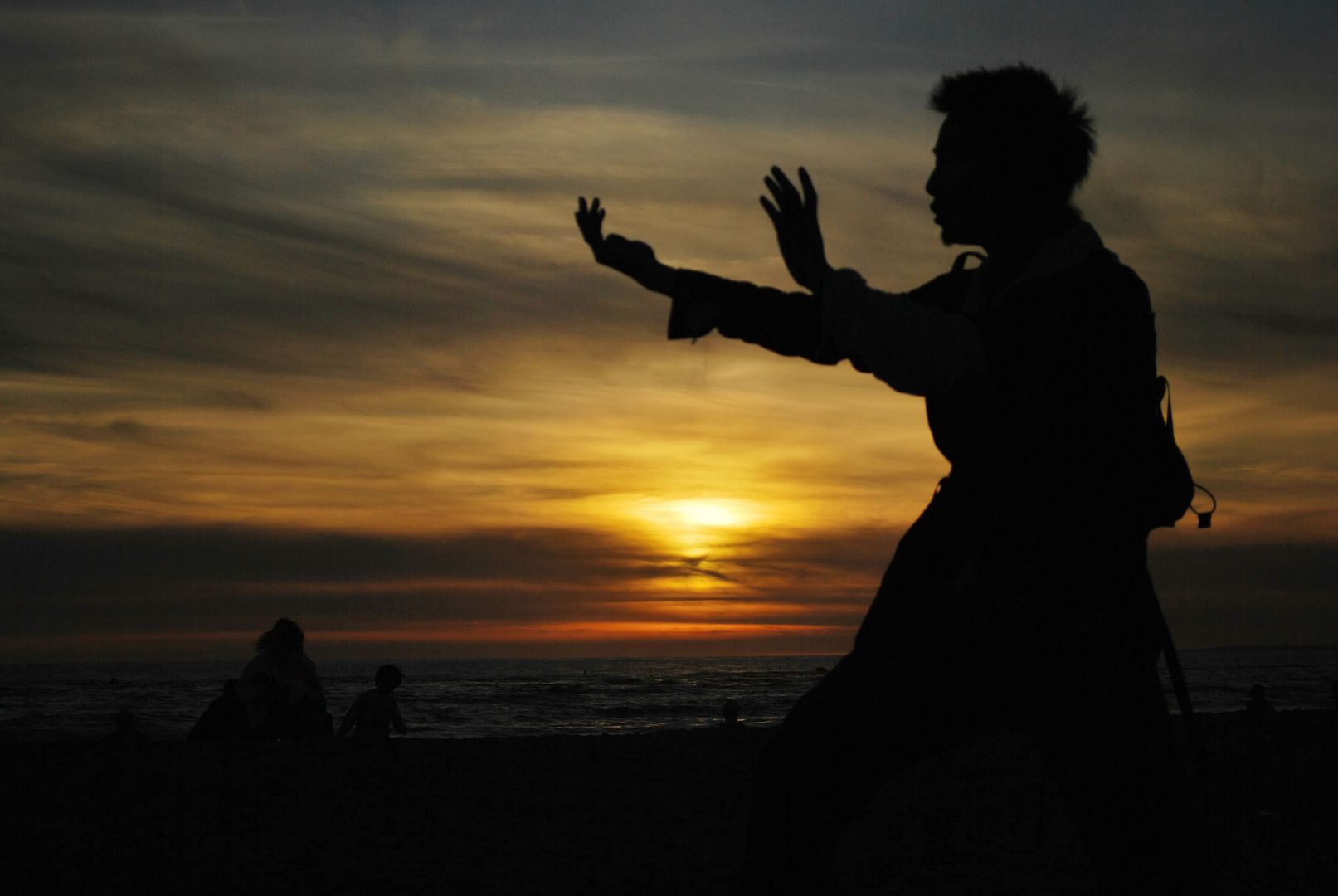 The pace of everything is getting only crazier as these projects get underway. I'm finally getting what I wanted which is to break a path and throw myself into the things I love so these coming challenges are very much welcome. It's the first time I've ever had to use the calendar to keep track of tasks. Now back to practicing going over copy since there are NINE MORE DAYS 'TIL MY AGENCY INTERVIEW!!!!
I hope that everyone is doing well out there... =o)
Track of the Day:
Tekken 6: Bloodline Rebellion - Edge of Spring